To the 1955 Paris motor show was reserved the introduction of a reborn Lincoln Continental or rather, simply "Continental", as Ford tries to promote the car as a separate division. It is its design that strikes most observers, being both elegant and simple, particularly when compared with other American vehicles. Apart from air conditioning, all possible equipment is standard but this extraordinary automobile comes at a price: close to ten thousand dollars.
Continental Mark II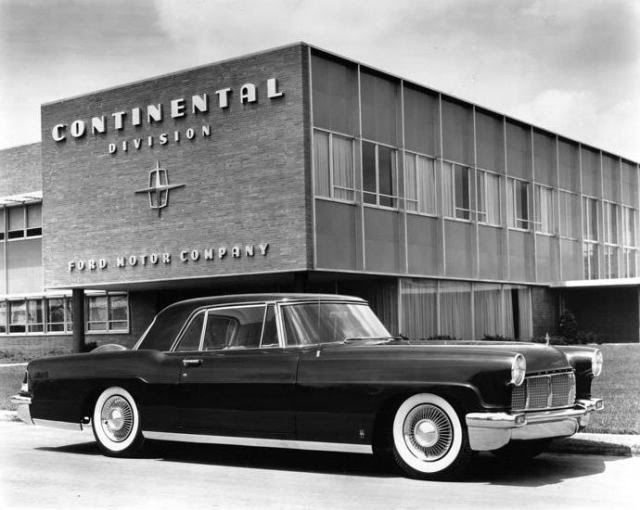 ● Introduction: October 1955. Construction: body on separate chassis. Engine: water-cooled V-8, 6.0-litre, 300 hp, mounted at the front. Transmission: to the rear wheels through a three-speed automatic gearbox. Suspension: independent at the front, rigid axle at the rear. Brakes: hydraulic, to drums on all four wheels, with servo. Length: 555 cm. Top speed: 200 kph. Range: two-door hardtop coupe.
Any mistake you've just spotted? A detail to add? A suggestion? Don't hesitate to leave a comment!
Click to jump to another model year of the same car:
1956
–
1957
Click here to return to a list of all
Continental
vehicles presented on this blog.
Click here to return to this blog's
initial post
, featuring a list of all vehicles already presented.