Engineer János Schadek continues to develop its Úttörô microcar prototype. Finding the direct steering too harsh and sensitive during the initial road tests, he resolves to replace this system by a more traditional rack and pinion.
Úttörô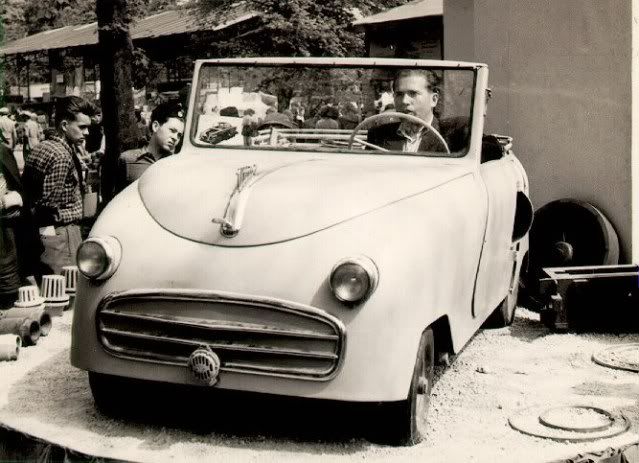 ● Introduction: 1954 (prototype). Construction: unibody. Engine: air-cooled mono-cylinder, 0.25-litre, mounted at the rear. Transmission: to the rear wheels. Suspension: n/a. Brakes: n/a. Length: n/a. Top speed: 80 kph. Range: two-door roadster.
Any mistake you've just spotted? A detail to add? A suggestion? Don't hesitate to leave a comment!
Click to jump to another model year of the same car:
1954
–
1955
–
1956
–
1957
Click here to return to a list of all
Úttörô
vehicles presented on this blog.
Click here to return to this blog's
initial post
, featuring a list of all brands already presented.