In late 2003, Mercury returns to the minivan field with the Monterey, a rebadged Ford Freestar, but the vehicle soon proves to be a failure.
Mercury Monterey
While the Ford Freestar can be called a failure, its close relative, the Mercury Monterey, is nothing short of a catastrophe. Despite good safety records, Mercury's minivan has seen its already poor sales falling to insignificant levels. The blame is to put on constant mechanical problems and an outdated design.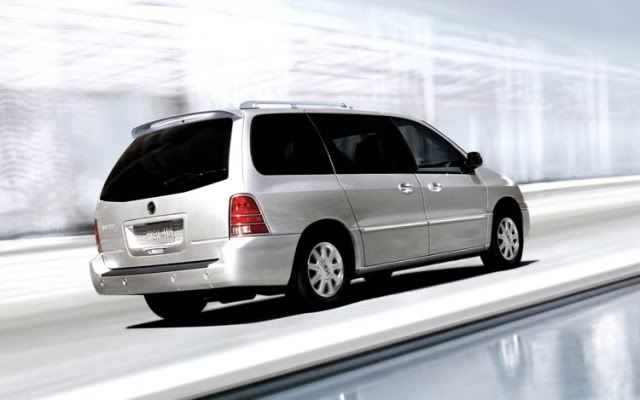 ● Introduction: 2003. Construction: unibody. Engine: water-cooled V-6, 4.2-litre, 201 hp, mounted at the front. Transmission: to the front wheels through a four-speed automatic gearbox. Suspension: independent at the front, semi-independent at the rear. Brakes: hydraulic, to disks on all four wheels, with servo. Length: 512 cm. Top speed: n/a. Range: four-door "Luxury" minivan.
Any mistake you've just spotted? A detail to add? A suggestion? Don't hesitate to leave a comment!
Click to jump to another model year of the same car:
2004 – 2005 – 2006 – 2007
Click here to return to a list of all
Mercury
vehicles presented on this blog.
Click here to return to this blog's
initial post
, featuring a list of all brands already presented.